The Scottish Teachers' Pension Scheme
Retirement Workshops
This is one of the most important years to look at various options that you have available regarding your retirement. With the changes that have been brought about following the Sergeant and McCloud ruling you need to understand the impact these will have on your pension and your retirement.

L-Life Ltd, in conjunction with the SSTA, would like to invite you to a free virtual workshop concentrating on the decisions you will/are being faced with at retirement.

The workshop is designed to take you through these options and help you understand what your retirement can look like. We will be exploring the actions you can take both before and after retirement to give you a secure financial future. We will run through various examples looking at cashflows to help identify how you can structure your retirement incomes, as well as your savings and investments to give you the retirement you desire.

The Workshop will last approx. 1 hour 30 minutes and will explore the following topics:
Introductions
The Teachers' Pension Schemes
Sargeant & McCloud - The impact
Phased Retirement & what has happened to Winding Down
How you can top you pension up and when should you do it?
Cashflow in Retirement
Using your Savings and Investments
Where can I get help.
The workshop has been arranged with the permission of the Scottish Secondary Teachers Association and is open to all members who are thinking about retirement.

The workshops will take place online on:
Tuesday 8 March 2022 at 5pm
Thursday 10 March 2022 at 5pm

To book your place please go to the events section of the SSTA website and choose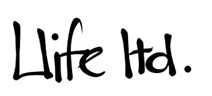 L-Life Ltd is directly authorised by the Financial Conduct Authority.
L-Life Ltd is entered on the FCA register (www.fca.gov.uk/register) under reference 714672.
The Financial Conduct Authority does not regulate Inheritance Tax Planning and Will Writing.